LET US HELP YOU GET THE RIGHT

LEADING VOICE SPEAKER

WITH THE RIGHT MESSAGE DIRECT TO YOUR AUDIENCE
Sign up to the Leading Voice EDM to receive informative and thought provoking podcasts, videos, blogs and articles from our speakers.
LEADING VOICE
WHO WE ARE
Leading Voice is a Speaker Management company whose sole aim is to ensure you select the right speaker for your next event, from the stable of speakers they exclusively represent.
THE RIGHT SPEAKER
WHY WORK WITH LEADING VOICE?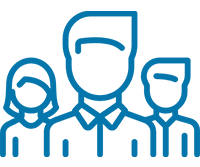 Leading Voice exclusively manages some of Australia's most engaging, memorable and thought-provoking speakers.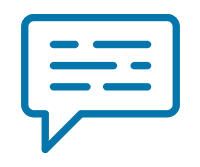 It's all about trust. Leading Voice speakers have been hand-picked because they consistently deliver the outcomes clients look for from their presentations. You can trust that when you book a Leading Voice speaker they will deliver.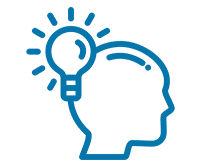 Looking for deeper content? We have speakers who can deliver deeper insights, strategy and learning via fully tailored workshops that can be delivered from 90 minutes to a full day.
OUR PROCESS
HOW WE WORK WITH YOU
From selecting the best Leading Voice speaker for your audience, through to post event follow up, we partner with you through the entire process to ensure it's seamless, professional and stress free.
A large part of this is the pre-event work Leading Voice delivers prior to the event. This can include all travel and logistic coordination through to detailed briefings to ensure the speaker has the impact you are looking for. Post event follow up, feedback and continued conversation are also just as important and are all incorporated into the overall client experience.
OUR PROCESS
HOW WE WORK WITH YOU
Initial phone call

Understand your needs and desired outcomes

Make speaker recommendations

We recommend speakers based on your brief from Leading Voice's exclusive speaker stable (Leading Voice only recommends the speakers it exclusively represents).

Sending our proposal

We send proposal with speaker profiles and other relevant marketing information and confirm speaker availability.

Proposal follow up

We follow up proposal for feedback and provide additional information or options as needed.

Speaker confirmation

Once the speaker is confirmed, booking agreement is sent.

Signed agreements

Signed agreements returned and logistics coordination begins.

Speaker briefings arranged
Final pre-event check
Post Event

Post event follow up for feedback and any further action.
LEADING VOICE
SPEAKERS
Leading Voice is proud to exclusively manage the following speakers. Our purpose is to support the speakers we personally manage to ensure the best possible experience for the client that engages a Leading Voice speaker.